Church of Santa Maria Assunta
The Church of Santa Maria Assunta dominates the beach of Positano and is one of the major attractions visited and photographed. Its majolica dome made it the characteristic symbol of Positano.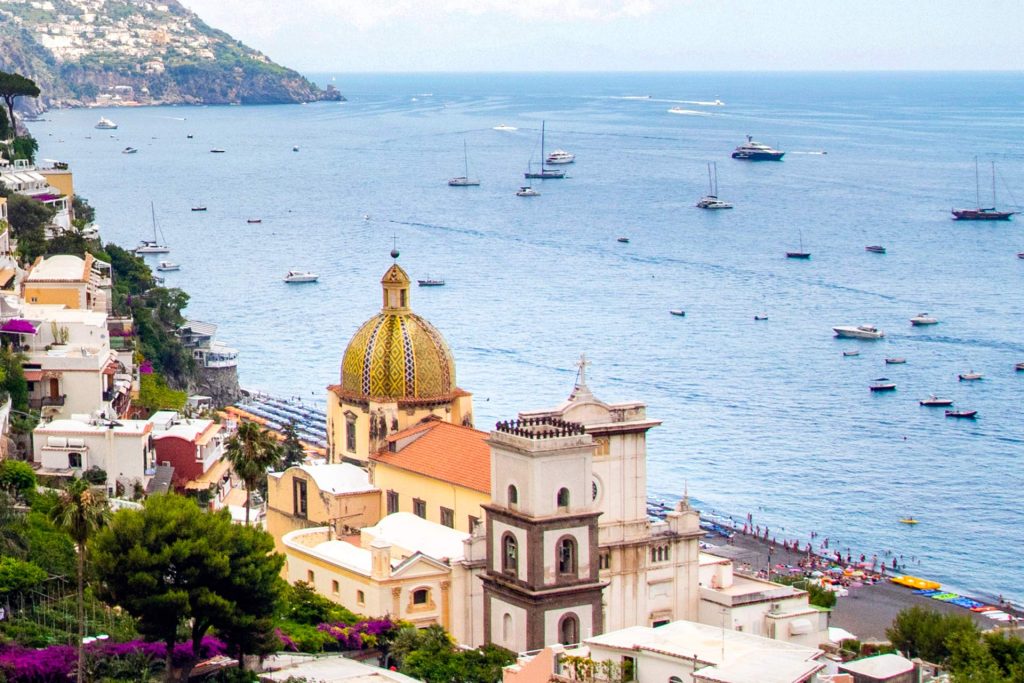 The Ancient Roman Villa buried by the eruption of Vesuvius in 1979 D.C. it is located below the Church of Positano.
Open to the public recently, after a long phase of excavations it is restorations have brought to light a part of the Villa: the crypts, frescoes and findings.
A jump in the past of 2,000 years not to be missed.
Official site: www.marpositano.it
One of the most beautiful paths of the world, a route of about two hours that connects Agerola to Positano from which you can admire the entire Amalfi Coast from the top, from Positano up to Capri.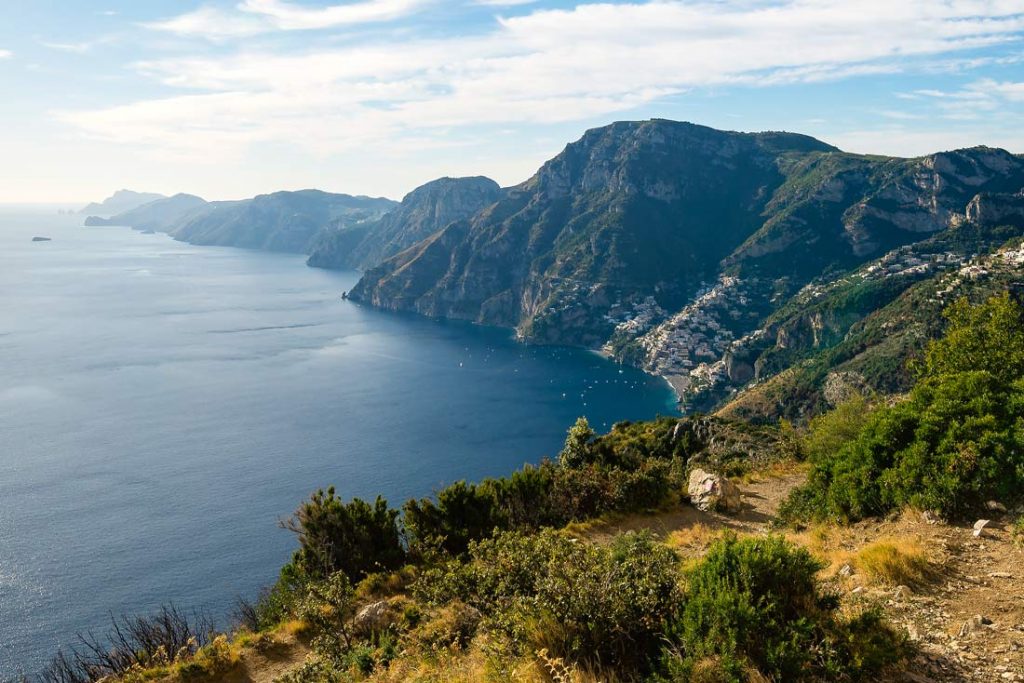 Ancient maritime republic of Amalfi is today one of the most visited tourist destinations. The Cathedral of Amalfi, the Paper Museum, the characteristic alleys attract thousands of tourists every year, who immerse themselves in a completely unique scenario.
And for excursion lovers, you cannot miss an excursion to the Valle delle Ferriere.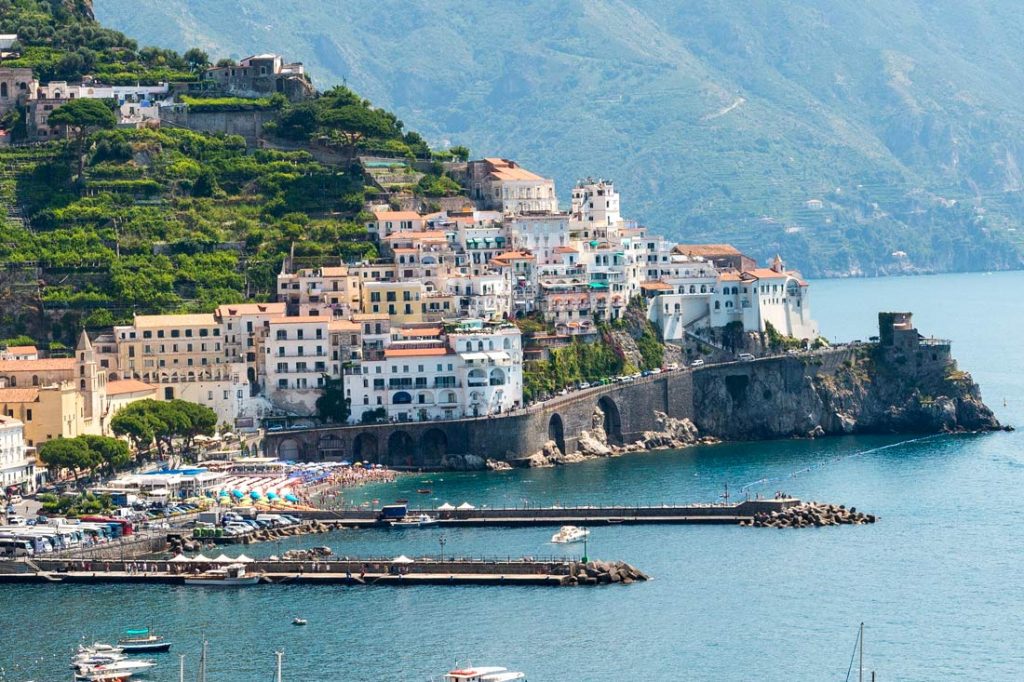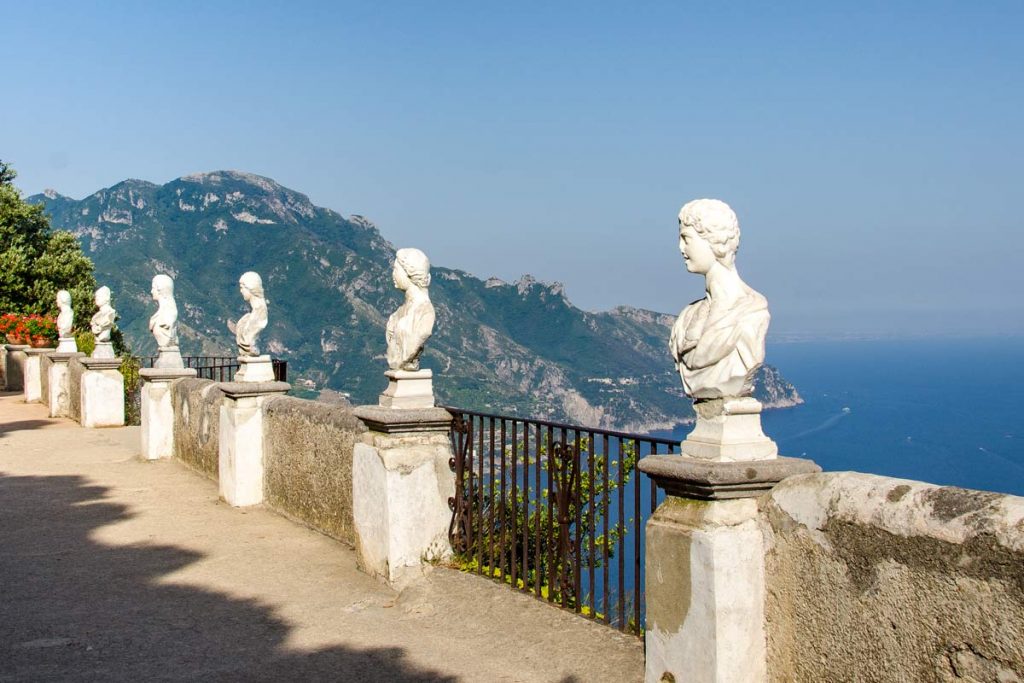 Ravello, the "Patria dello spirito" situated in the upper part of the Amalfi Coast is rich in history and attractions not to be missed.
Also known as the "City of Music" because of the "Ravello Festival" which it hosts every year.
Villa Cimbrone with its unique "Terrazza dell'Infinito" and Villa Rufolo with its spectacular gardens overlooking the sea offer visitors a breathtaking view.